Creating your report is as easy as:
1. Click My Templates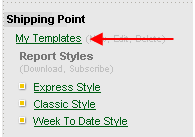 2. Click Add New Report Template

3. Enter Template Name, Report Title, and Template Description (optional). Click Save Template Changes.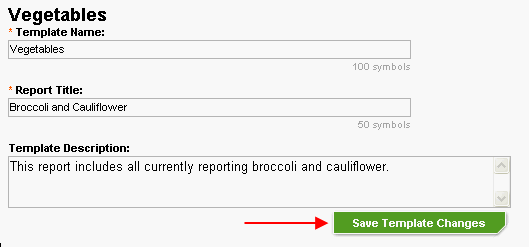 4. Click Add New Commodity.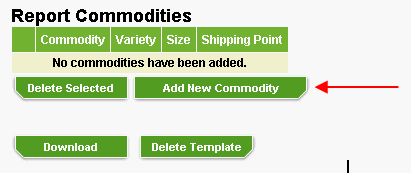 5. This takes you to Step 1 of 4 of the Wizard. Click By commodity.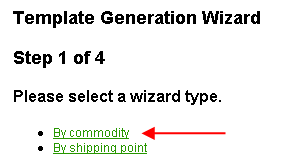 6. Since we're creating a Broccoli and Cauliflower report, click Vegetables.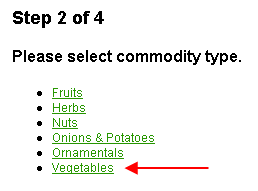 7. Click Broccoli.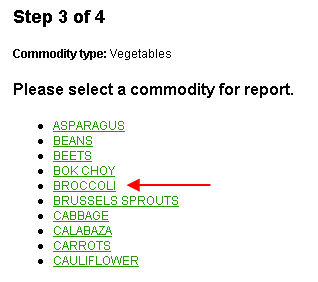 8. Since we want all broccoli check Select all from below. From each level, you can drill down to limit the items in your report by growing area, size and grade. For example, you could select to get only 14S. But we want all sizes from all areas, so we simply checked Select all from below.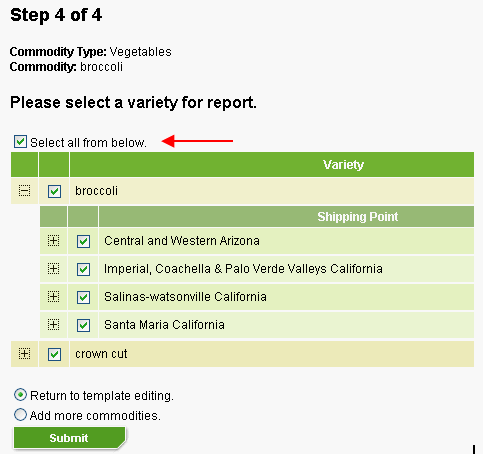 9. To add the Cauliflower, check Add more commodities and click Submit.
10. After Cauliflower has been added, select Return to template editing and click Submit.
11. From here you can review the commodities you've added, download the report, add more commodites, delete commodities or delete the template: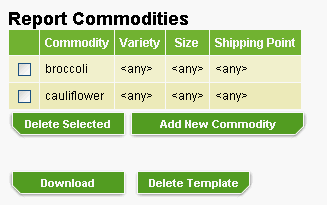 12. Let's Download. On the "Download report" page, choose Report format (PDF or HTML), Report style and Report date, then click Download Report.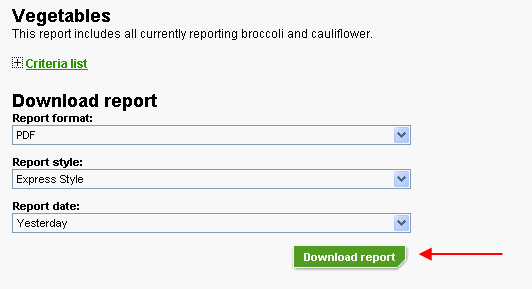 Special Summer Sale on Fliprobe!
Fits in your pocket and so handy – magnetized or loop to hang for convenience.
The thinner probe means less damage to product too!
Easier to handle so less breakage and fewer lost probes.
Large LCD, Hold, Min/Max, Auto shut off
4" Probe in 2 sizes: Thin = .082" dia. and Standard = .118" dia.
Range -40° to 302°F (-40° to 150°C) with ±1° accuracy
1 second Rapid Response Sensor, uses 2450 lithium battery
Ordering is easy. Call our headquarters in Ventura, California 1.800.338.8134
Ask for volume discounts.
PRINT AND FAX ORDER TO: 805-650-0610